Most of our meetings and evens will held duing the first Thursday or Friday of each month.

(PMI Delaware Valley generally meets the second week of each month and we will generally not schedule events on conflicting dates..)

We expect to email 2013 calendar in the next month or so.
Fill out our contact form to be notified.
(We are also open to joint events with other Professional Project Management organizations.)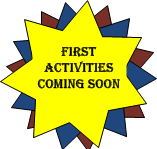 Fill out our contact
form to be notified